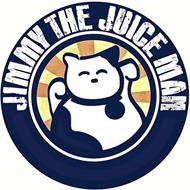 Shurb, Creme Brûlée, Caramel Pear, Peachy Strawberry, Raspberry French, Strawberry Astronaut in 30 ml Bottles.
Once upon a time, in the far, far away land of Chicago, there was a man…. a juice man…. named Jimmy.  Jimmy was a vaper, and a discerning one at that.  He loved really good e-juice…. premium e-juice…. but he had grown tired of getting bent over on prices for the good stuff.
So, Jimmy began making his own.  Inspired by other juice men with their high price tags and terrible customer service, he began making premium e-liquid, but without the "premium" price tag.  Jimmy quickly grew a mob of rabid followers, and before long he realized it was business time.
And now Jimmy the Juice Man has come to Vaping Cotton!  
A crisp, scrumptiously juicy pear, drizzled with an ooey, gooey, super sweet, warm, dark caramel glaze to create a mouthwatering e-liquid experience.
Jimmy's most famous and popular concoction, Crème Brûlée is a creamy-smooth, rich, and totally decadent cream vape with dark, burnt sugar, and yes…. some BANANA!  It's like vaping a giant cloud of awesome.
An intense fusion of juicy peaches and strawberries that tastes like pure summertime squeezed into an e-liquid bottle.
This e-juice tastes like raspberry… but with a splash of cream, and a sprinkle of magic.
A hot, sugary, creamy-smooth blend of raspberry, citrus, and lime (comparable to vaping an actual sparkling, magical rainbow) that is rainbow sherbet in e-liquid form.
A sweet, refreshing strawberry vape with a few surprises.